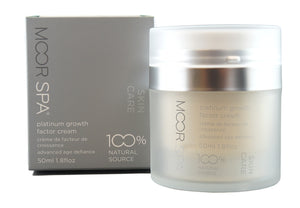 Combines the intensely hydrating action of hyaluronate spheres, the rejuvenating effects of sweet potato extract and the antioxidant properties of CoEnzyme Q10 - all in one advanced moisturizer.
Professional and Home Use:
After cleansing and toning, apply Supreme Serum evenly over the whole facial area. Allow to absorb, then massage Supreme Cream into the facial skin paying particular attention to wrinkled areas.
Hyaluronic Spheres: Microspheres of dehydrated hyaluronic acid. Easily lodge inside fine lines and wrinkles where they rapidly rehydrate causing them to expand and immediately smoothe the skin

CoEnzyme Q10: Boosts skin repair and regeneration and reduces free radical damage.

Horsetail Extract Contains the building blocks needed for collagen and elastin synthesis.