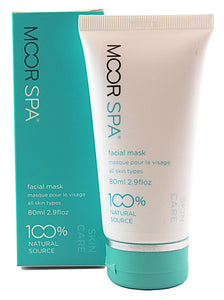 Our famous Facial Mask consists solely of the vital moor peat which deeply nourishes and replenishes, making the skin look and feel incredibly soft, firm and radiant.
Professional and Home Use:
Mix 1 teaspoonful of mask with 1 or 2 drops of water to a smooth paste. Apply directly onto face and neck. Leave on for 3 minutes for the first application and gradually build up to a maximum of 10 minutes with each application. For optimal results use in conjunction with Moor Spa Skin-Care products. Excellent for skin repair following microdermabrasion, laser treatment or plastic surgery.
INGREDIENTS: